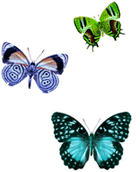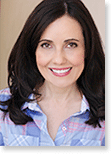 Melissa O'Brien, CPCC, is a certified life coach and is passionate about creating positive change in the world. After a distinguished 10 year career at Shape Magazine, Melissa founded The Life Refinery, a coaching practice dedicated to helping people transform their lives. She received her life coaching training and certification from The Coaches Training Institute (CTI). She is also a graduate of CTI's prestigious Co-Active Leadership program.

Melissa is a published author, speaker, workshop leader and founder of Life Change Foundation, a charitable organization. She has also appeared on several television networks including ABC, CNN, E!, ESPN and Style.




Trouble viewing the reel? See system requirements here.